December 2022
Daughter of the Month – Peggy Pillar 
"Princess"  of the Poinsettia Sales – set a new record 
Thank you for your unwavering 

example to us all. 
Peggy was selected because she took charge once again for the fundraising event of Poinsettia sales – set a new record.  That's our Peggy!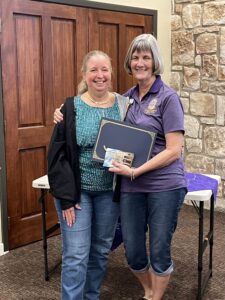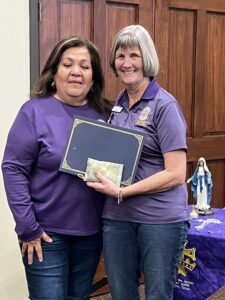 January 2023 
Co-Daughter of the Month 
and Co-Chair of the Epiphany Party 
Hope Hernandez 
All we need is a "little" hope!
Congrats and thank you for all your hard work! 
Our current Treasurer, Susan Krieg puts our decorations to the test and she proved their value.  Strike a pose, have some fun and love your CDA Sisters.  
Love her spirit, commitment to service and humility .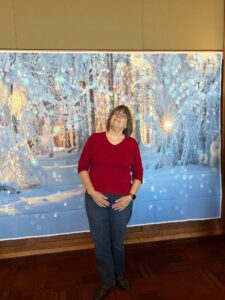 Meet our newest member! Welcome!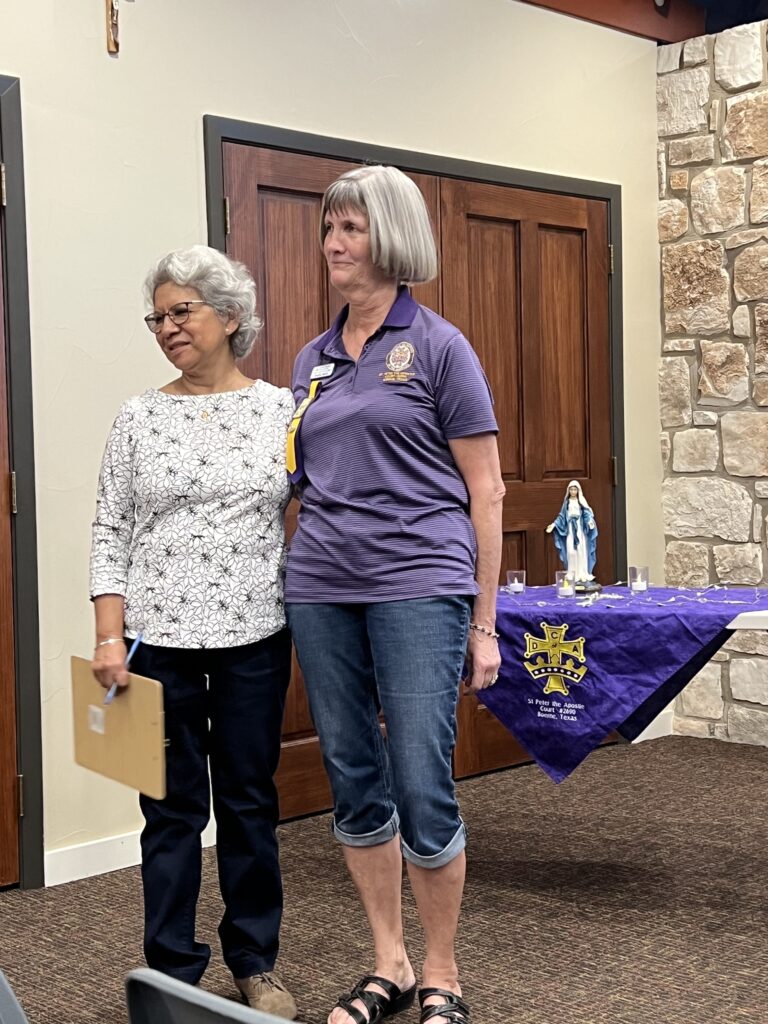 Frances actually transferred from Houston 
We are so glad to have you join us! 
From left to right: 
Frances Martinez and Dorothy Meuth
Blessings to all! 
Need a shirt?  See Lucia! 
Lucia just joined us in March and she is already making an impact. She is in charge of the shirt sales and is available at each meeting.
Given each order is not returnable nor refundable, we strongly advise you try on the sample.  Fit and material are very personal choices and we want you to be happy with your selection. Lucia will place your order, unless we have your choice in stock.  
You also have the option of bringing your own style garment and she can assist in getting the logo embroidered for you.  
Payments are handled by Lucia.  
Thank you Lucia for your service and gracious spirit!