There are countless opportunities to make a difference!
Spaghetti Dinner for the Benedictine Sisters
It was a labor of love for those who have shown us how to love over many years of service to our church. 
We could not have done this without the help, passion and heart of our CDA Sisters. 
There are always opportunities to make a difference… find your passion! 
Catechesis of the Good Shepherd –
not sponsored by CDA but certainly an opportunity to serve 
Material Making Days 
June 1, 8, 15, & 22 6:30 – 8:30 p.m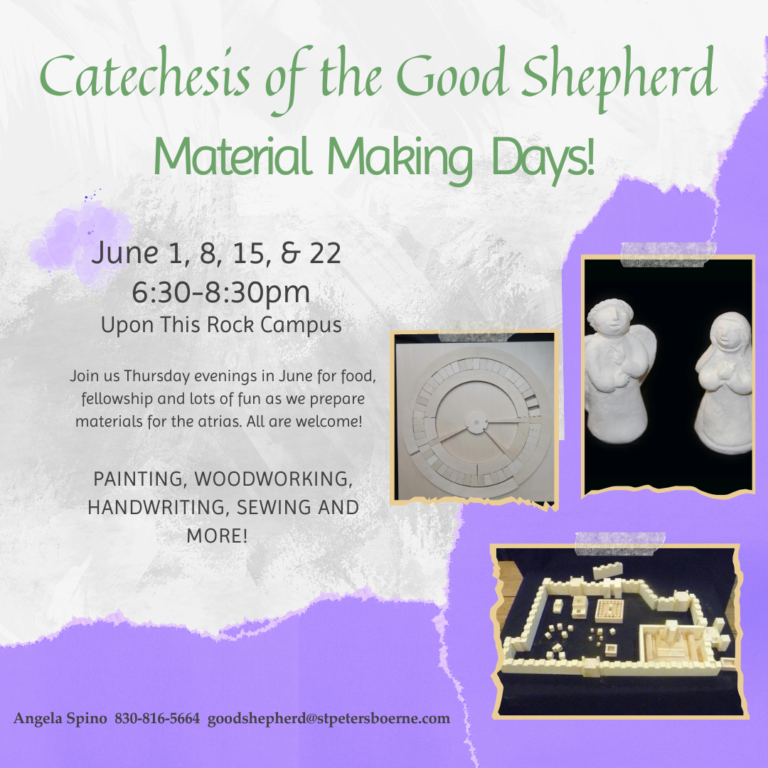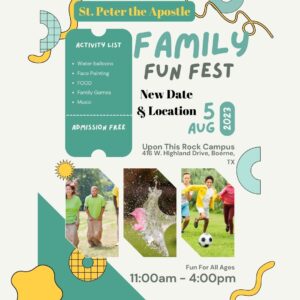 Looking for fun for the family? 
Family Fun Fest 
August 5th 11 a.m. to 4 p.m. 
Check church bulletin for details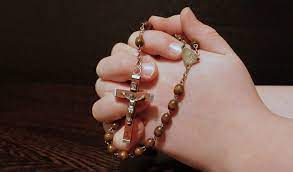 Another Opportunity to Serve
Come help with the Rosary before 6:30 p.m. Monday night mass 
Just click on link for the to sign-up on the schedule 
Wednesday Adoration 
Supported by both CDA (Catholic Daughters)
and KOC (Knights of Columbus) 
CDA members are asked to forward their prayer requests at the start of each month to Nancy Roberts.
Because we have so many new wonderful members, I will explain about our prayer list.  This list is sent out once a month and starts new every month..  
I will email a request for your prayers usually after our monthly meeting.  Please be aware there is a deadline for submitting them to me.  
You may include the person's name or not and/ or the condition if you feel comfortable in doing so.  You may include many prays for family or friends.  
There are some who prefer to send a general prayer.  All prayers are welcome.
After the deadline date, I will compile the prayers and email them out to all of the daughters.  
Please note that urgent situations occur and our Regent Dorothy or myself will immediately  send an Urgent Prayer email.  
Thank you, Nancy, for your service and thanks to all for your prayers and support!
Note to self:
Ask Sister Kathleen – she is a great resource to us to learn how to share our blessings. 
If you want to donate, please take a look at their website
or call 830/816-8504. 
Save the Date!
What's coming up and how can you contribute! 
Priest and Deacon Appreciation Dinner 
June 13th – please RSVP by June 8th 
Cana Ballroom 6:30 – 8:30 p.m. 
Opportunities to help with decorations, bartend, set up and/or clean up. If able to help, please contact either:
 Nancy Roberts (cell:  830-446-6064), or 
Suzelle Yanes (cell 2140-844-0120)
Check the newsletter for opportunity to serve local Nursing Homes 
If able to help, contact Barbara Vogt 
Not only can you serve as a liaison for the nursing home and its residents but you can also meet specific needs – your choice!
Adopt a Resident
We meet every 3rd Tuesday of the month 
Please plan on joining us for lunch at the end of our visit. 
Please join Suzelle in a group visit session at Riverview Nursing and Rehab.  We are there to visit and entertain our adopted resident.   We will "attempt" to bring a craft, dessert and fellowship to our adopted residents. Please let me know if you will be joining me. 
To reach out to Suzelle Yanes, simply click on her name. 
We need more people to sign up for Cookies for Care Choice – each sign up commits to bring 5 dozen cookies as directed, homemade or store bought; with one dozen requested to be sugar free.
This occurs on the 3rd Friday of each month. Cookies must be there by 2 p.m on Friday, but can be delivered early on Wednesday or Thursday. Just deliver them to the Front Desk and they'll take care of the rest.
Care Choice is located at 200 Ryan Street in Boerne, Texas.
Any questions, please contact
Barbara Vogt