June 2022 – May 2024
Court #2690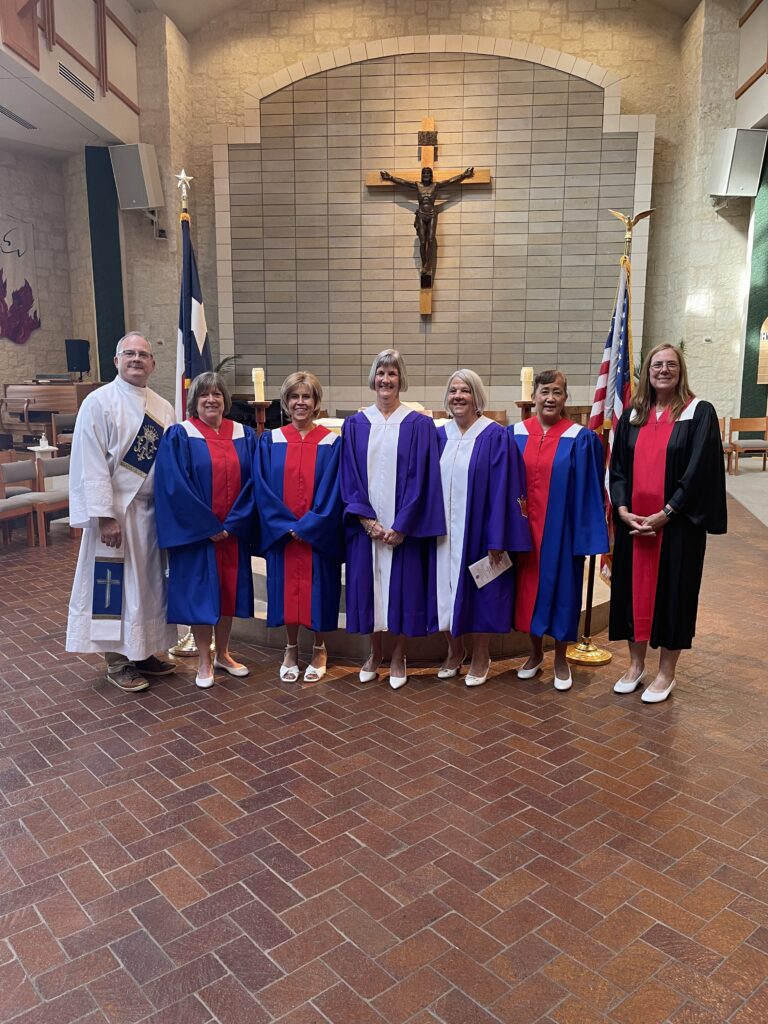 Welcome to the New Officers & Chaplain (f
rom left to right)
Deacon Marty Lee, Chaplain 
Susan Krieg, Treasurer 
Janice Almeida, Recording Secretary 
Dorothy Meuth, Regent
Judy Gleason, Vice Regent 
Elvie Wild, Financial Secretary 
and Heidi Abshire, CDA Texas District Deputy
We certainly know we have big shoes to fill; but we know we have the support of the Court #2690, past officers and our faith and church community.  Our prayer is to serve you well and foster even greater enthusiasm and involvement.  
May God's richest blessings be on you and your family! 
District Deputy         Heidi Abshire
Once upon a time (a long time ago), I was born in a then sleepy town called Fredericksburg, Texas.  Seriously, a long time ago, there were no shops and a teenager's goal with a license was to drive through town without hitting a red light.
So, what does the above have to do with me being District Deputy – absolutely nothing!  I was born and raised in Fredericksburg, went to school in a two-room schoolhouse called Rocky Hill (now a winery), joined the Air Force after school and then became a civil servant.  I attended church at St Mary's.  St Mary's had a CDA court but I never knew this – now this is important.  Honestly, I never heard anything about the Catholic Daughters until about eight years ago when Gloria Villanueva stopped me after church.  I'm just going to say that no one has the ability to say no to Gloria.
Gloria stopped me after church and told me she was starting a court at St Peter's and asked me if I would be regent and asked me to pray about it before giving her an answer.  Well, I not only prayed but I also researched two things:  first, what is a Catholic daughter and second, what is a regent.  And that is how a roomful of ladies who didn't know me elected me as the charter regent for court 2690. I was regent for three years in which I continued my research on Catholic Daughters but also on running a court, writing bylaws, creating agendas, creating budgets, learning Robert's rules and coming up with fundraisers. 
Seven years after I said yes to being a regent, I get a call from a lady while shopping with Jim at H-E-B.  This lady asks me if I would consider being a District Deputy.  Of course, my response was, "who are you?"  She kindly responded with, I'm Becky Brown.  I had no idea who Becky was so imagine my surprise when I learned she was the state regent.  Obviously, I said yes and so here I am. 
Earlier, I mentioned that I had no idea who or what Catholic Daughters are or do.  Why is this important?  Who else doesn't know what we do or what we represent?  The Daughters are an amazing and powerful group of women that believe in Christ and helping those that need help.  When you have over 400 women in your district that are united in a cause, you can do anything.  My job as a district deputy is to support them.  So ladies, wear your purple shirts with pride and let everyone know that you are a daughter.  You don't need experience; you just need to be a team member in a wonderful organization and help wherever you can.
Heidi Abshire  DD#42
I have been in St. Peter's Parish since 1989.  I have been a CDA member for 6 years.  My husband and I traveled full time for 7 years but when we bought a house again in 2019 and then got over COVID, I dove head first into CDA and absolutely loved it.  My first project I took on was the priest appreciation dinner last year.
My husband, Tommy, and I have been married 41 years and have two children and 3 grandchildren with another one due next year in January.
My goal  as regent this year is to increase membership,  get more members involved in our organization, and introduce new projects that CDA can support.   I encourage more women to take on a leadership role.  Start small…you will be amazed what you can accomplish!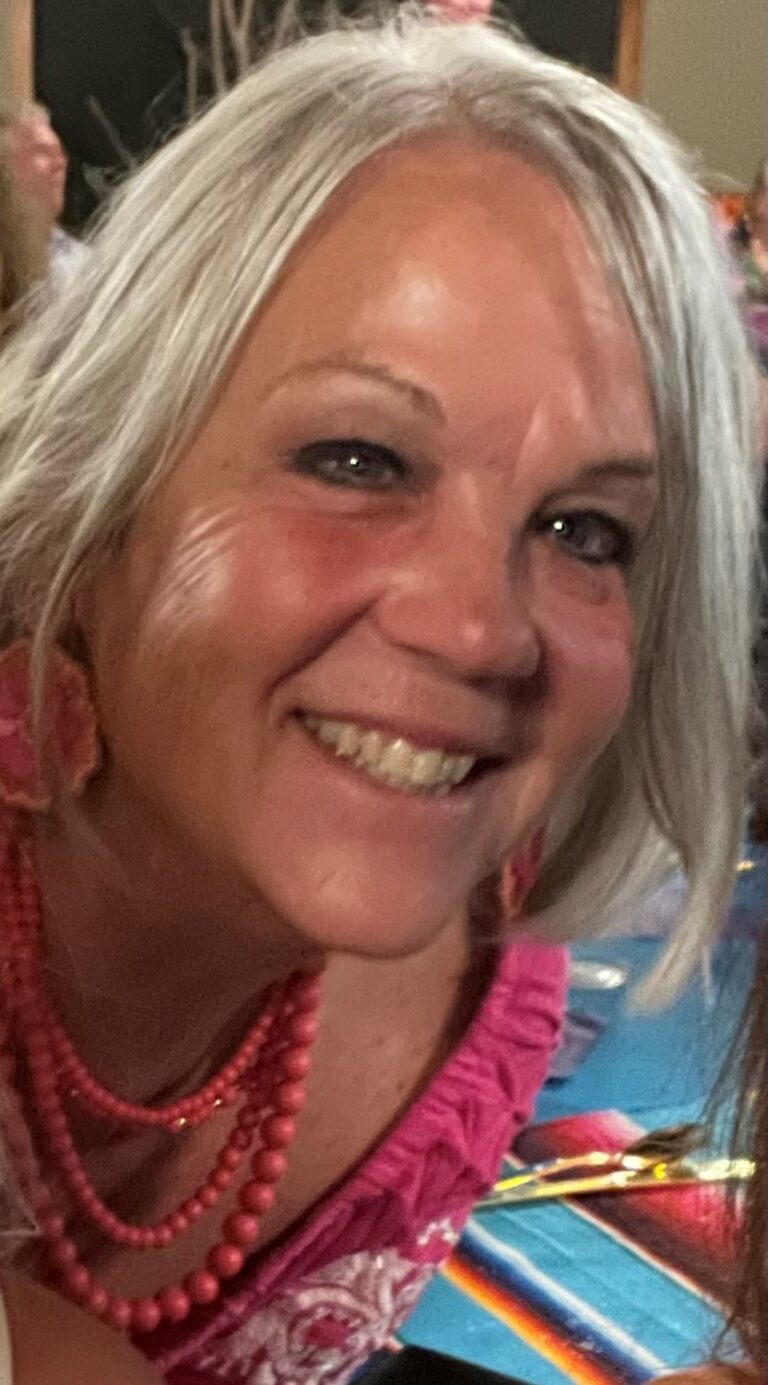 I have been an "unofficial' member of St Peters since 1986. My parents lived in Boerne and although we lived in Austin, we came here almost every weekend and attended mass . Jim and I and our three children moved here in 1993 and joined the St. Peters family.
Our parish family has been an incredible source of strength to us during difficult times in our lives, including the death of our daughter Megan and more recently, my husband, Jim.
I recently retired from my corporate job and I am now a part time receptionist at St. Peter's. I am really enjoying the change in jobs, getting to know fellow parishioners better and spending more time with my two boys, my daughter-in-laws and my 6 grandchildren.
I was a founding member of CDA Court 2690 and served as treasurer for the first 3 years. I am excited to serve our members again and look forward to many opportunities to serve the parish and the greater community.
We have been members of St. Peter's since we moved in June 2020. I have been married for 50+ years to my wonderful husband, Tony Almeida.  We are blessed with two sons, married to strong women and five beautiful grandchildren – ages 2 to 26!
I accepted the position of Recording Secretary to record and witness the wonderful work done by our court.  My hope is to foster more involvement and energy by the way I do my job!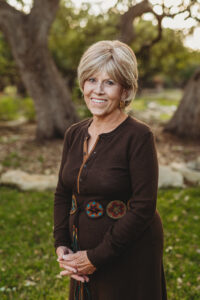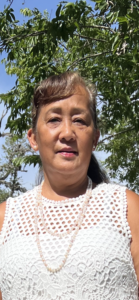 In 1971 my 2 sisters and I moved to the US to be with the rest of our family who had left the Philippines the previous year.  Met my husband Dave a few years later and married in 1980 and moved to Boerne in June 2005 and have been a parishioner of St. Peters since. I was a bookkeeper for 25 years and a Travel Agent for 19 years.
I volunteered with Faith Formation for a few years, helped with VBS for 3 years and I am currently with
Altar Care Ministry, Young At Heart and CDA since 2019.
I feel so Blessed to be given a chance to serve as Financial Secretary for CDA Court 2690.
I've been a member of St. Peter's since moving to Boerne in 2004.  My husband Don and I have two boys.  I was involved in Elementary Faith Formation and Boy Scouting when my sons were young.  Now that they are grown and I'm retired, I've become involved in some of the women's ministries in our parish.  I joined CDA just one year ago.  It has been wonderful bonding with such fabulous women!  I love the CDA mission and hope to become more involved in its success.  
As the treasurer, I will keep the finances in order and plan to provide the court with timely and meaningful data, to help it fulfill its mission.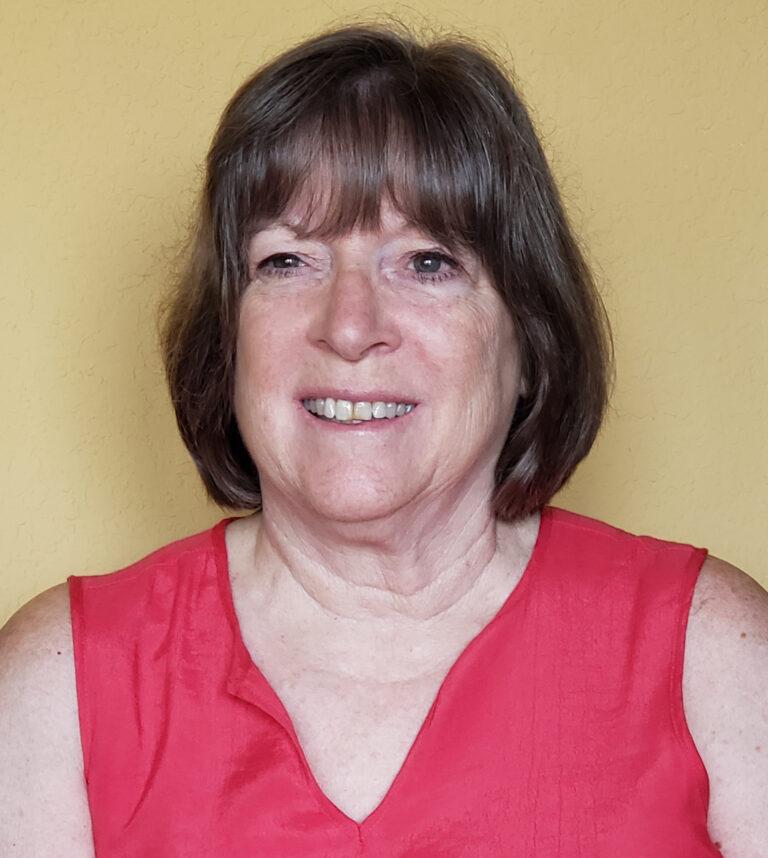 A Message From Our Incoming Regent
"Love the Madonna and pray the Rosary, for her Rosary is the weapon against the evils of the world today. All graces given by God pass through the Blessed Mother." 
– St. Padre Pio
WOW! I knew the position of Regent would be a big job, but I now realize what a great job Barbara Vogt did as Regent. I am very excited to be a part of this awesome group.
June was a very busy month with the Clergy Appreciation Dinner, the Fun Fest, handing out Father's Day cards, and supporting the Tour de Boerne.
Congratulations to our fantastic newsletter author, Ree Laughlin, who won first place in the state competition. Her newsletter will be forwarded to the National Competition. This is her last newsletter. Ree has done an awesome job. She will be replaced by Donna Oates.
We as Catholic Daughters belong to a very special and one-of-a-kind organization. I don't know of another Catholic Women's group where you can journey spiritually with each other and serve God in whatever capacity He is calling you. We must let others see our service, not as burdensome, but as rewarding, not as time consuming, but as time well spent. We must begin to be examples of faith, strength, courage, and love. Remember, God is calling each of us to serve others as He served, to love others as He loved, and to pray for others as He prayed.
I would like all members to be thinking about new projects or ideas where we can make an impact on our parish, community, and city. I know we already accomplished quite a bit in a year but someone may have another worthwhile undertaking in mind.
Blessings,
Regent Dorothy Meuth